Foodwaste mission BXL

is a campaign that aims to spread awareness about food waste and remedies against it. With interactive missions, challenges and ideas, we're fighting the battle against food waste in the Belgian capital and beyond. Want to find out more?
For this project I created a logo, illustrations and icons for the challenges, a font and some additional elements for the animation.
The illustrations have been

animated by

:
              b. SHOPPING WELL-PREPARED
              c. COOKING WITH FOLIAGE, LEAVES, PEELS, PODS & ROOTS
              d. MEASURING & PREPARING PORTIONS
              e. ORGANISING YOUR FRIDGE
              g. INTERPRETING DATES ON PRODUCTS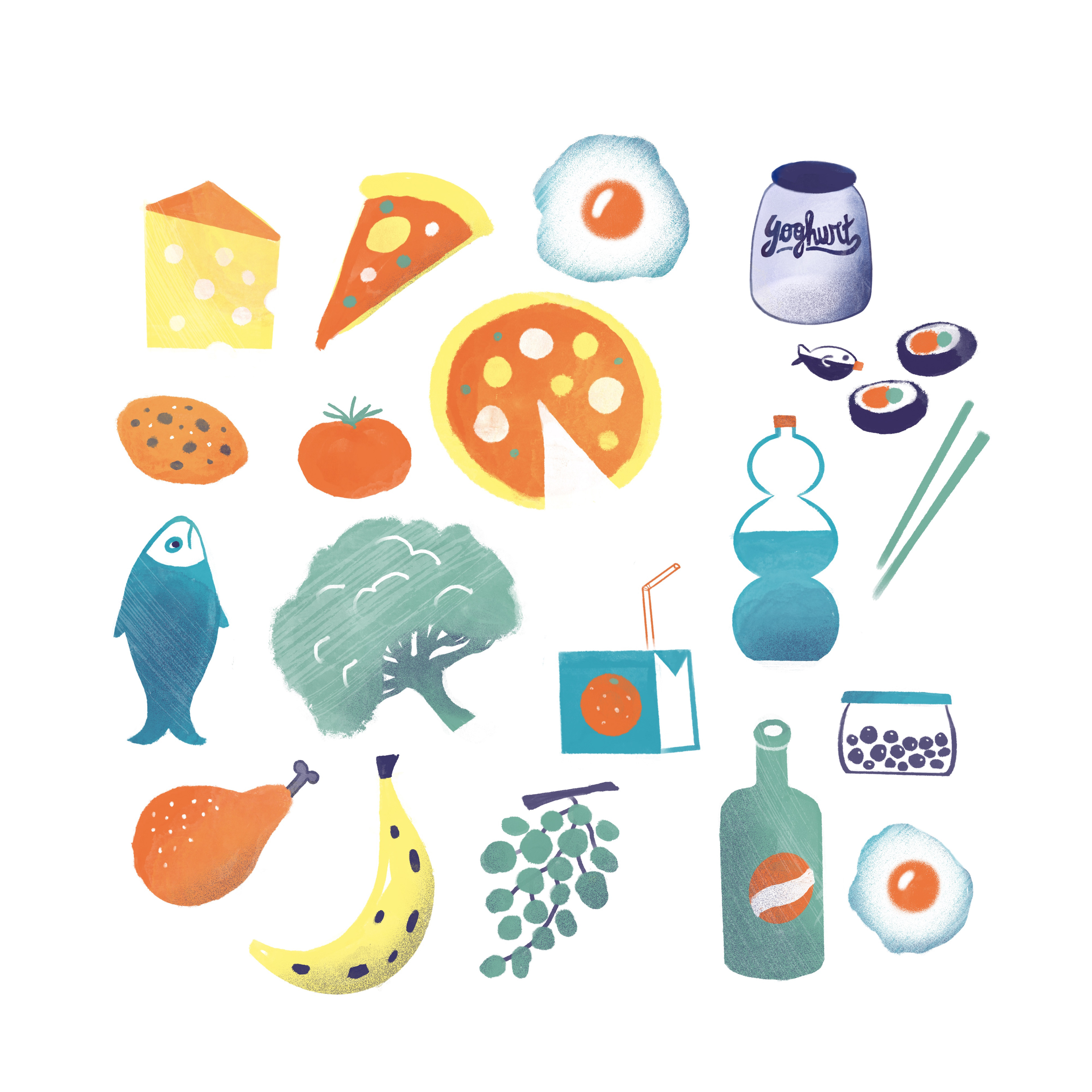 5. Process: first sketches and colour scheme
Would you like to be an ambassador for this project or simply interested?
You can discover more of my work on